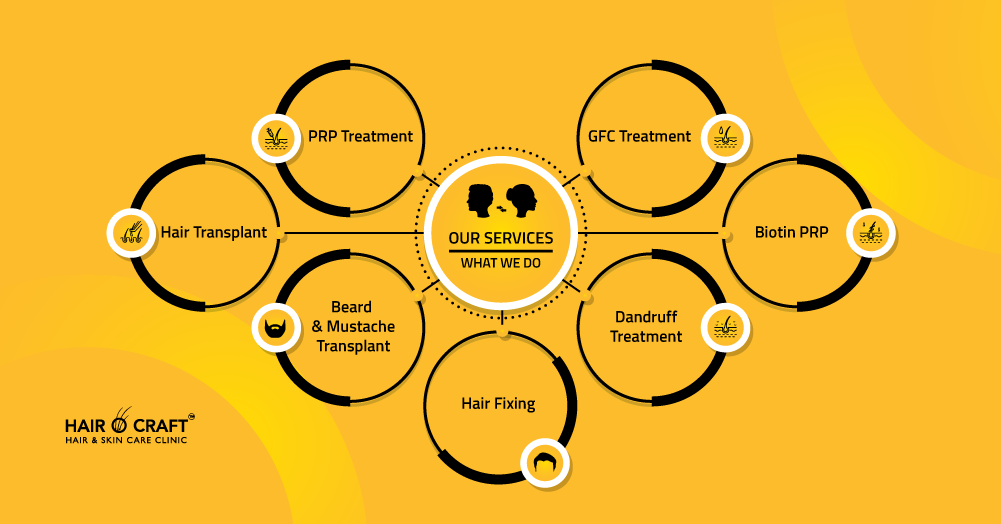 Don't fix what is not broken
The title might seem a little surprising. But we at Hair O Craft believe in transparency and open communication. Every client who walks into one of the many Hair O Craft clinics across India should feel a sense of ease, satisfaction, and comfort to ask our hair & skin professionals all the relevant questions. In today's world of social media and make-believe reality, people are exposed to a lot of misinformation or wrong information. This can be damaging both for clients and for brands (in different spheres).
The idea of flawless beauty or perfection is still propagated and this can make people feel insecure in themselves and their body & skin. Yes, Hair O Craft offers treatments for hair and skin to make it look healthier and more appealing. But it is important that the decision is made for the right reasons and made with full awareness of the procedure, its preparations, its post-care, and the money. Any person who has been a client of Hair O Craft knows HOC has very elaborate consultation sessions wherein the client can share their requirements and the expert team will take them through all the options available and the necessary details. If we feel that a client does not need that corrective procedure, we share that opinion with the client too.
Our client testimonials and success stories testify that we keep it very transparent and straightforward. Everybody loves to look their best and have healthy hair and glowing skin. But do ensure that you do this for yourself and not because others make you feel inferior. Also, do not fall for unrealistic claims by brands. Always ask the relevant questions and make sure you get convincing answers.
Happiness is the best glow and we wish all our clients a happy and confident life. For any further queries or consultations, do visit us or reach us @ 𝟗𝟏 𝟒𝟑 𝟒𝟑 𝟒𝟑 𝟎𝟎 to book an appointment.