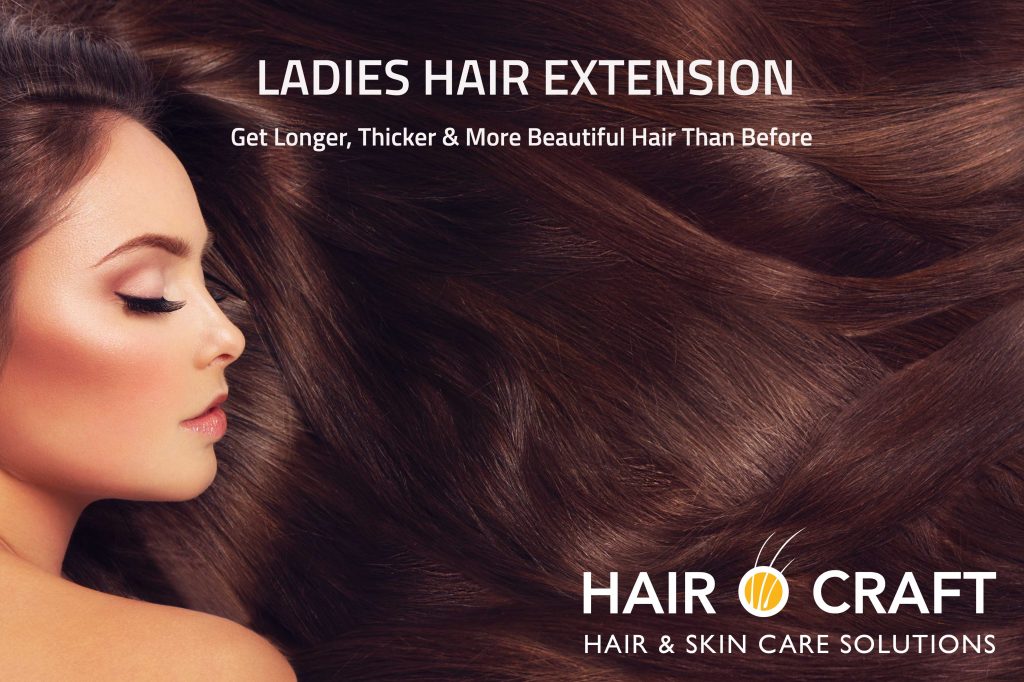 Now, beautiful hair is no more a privilege of few who had long natural hair, if you don't limit yourselves then Hair Extension is the right choice for you. The new age hair extensions are just unbelievable, they are natural looking which allows you to feel 100% confident. Below are some of the benefits of hair extension:
Length
You may have asked yourself many times "Why my hair is not growing past a certain point?" It's a fact that after a certain length, even if you give more attention and care it won't grow and this natural phenomenon is experienced by majority of women. If you feel that length of the hair is an issue or you have been dreaming of having a lengthy hair then hair extension is the right choice.
Hair Extensions are available in three length options – 15 inches, 18 inches and 20 inches.
Volume
Hair loss and hair thinning is a common problem found in women and hair extensions are a great source to bring back the volume and thickness of hair and thereby increasing your confidence level. Different weights are offered to a variety of hair types.
Color
Excited to see and experiment with different colors on your hair? It may not be possible always as it will cause damage to your hair. However with hair extensions it is possible to play around with different colors and finally select the best. You can even select multiple extensions for using it on different locations, for example, if you want to spice up your look for a wedding function.
Ease of Use
It takes no time to clip in and how you style is up to you. You can easily remove it in no time if you want to. You will have more time to do other things in your life.
No Damage, No Maintenance
No time to spend on maintaining your hair? One of the best things about hair extension is that it causes no damage, nor any maintenance is required. Unlike other hair extension alternatives like tape-ins and bonding which can cause damage to your hair, hair extensions are safe to use.
Affordable Cost
The best thing about hair extension is they are very affordable.
Watch Video: Leading Actress Shamna Kasim gets her Hair Extension done from Hair O Craft