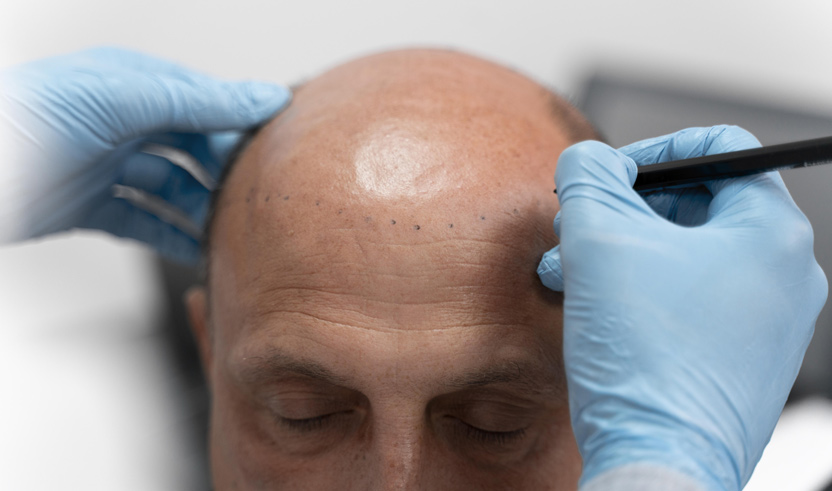 Experiencing the loss of your precious hairs??? You may be the one among thousands who feel their self-confidence is eroding with hair loss. Fret Not!!! We feel you and that is why we are up for hair talk from our trusted experts in the hair care industry.
Over the past few decades, hair fall has been an unsettling concern of everyone irrespective of gender. Loss of a few strands while combing is quite normal. But it can upset you when you do not see new hair growing in place of the old fallen ones and suddenly you start noticing hair everywhere at your home.
Excessive hair loss not just affects your appearance but also your self-esteem and confidence. The fear of going bald seems to strike you pretty hard as you start to experience the shedding of your attractive tresses.
Relax! Doing proper diagnosis from hairocraft, your hair loss problem can be dealt with to a certain extent. According to the hair care experts at hairocraft, hair fall can be due to various causes and there are treatments available as well as preventive measures of the same which we should be well versed with.
Surprising reasons behind your hair fall
Very prominent causes of hair fall are as mentioned below;
You're on Certain Medications
Are you on medication for acne, arthritis, depression, high blood pressure, heart problem etc.? Since when did hair loss become a problem for you? Ever since you started taking that drug, right? You may not have thought yet that hair loss is number one on the list of side effects of this drug. Radiation therapy is used to treat cancer and it leads to severe hair fall. Consult your medical expert and get suggestions.
You're nutrition deficient
Be aware that nutrients such as iron, zinc, vitamin D, and copper play a major role in keeping your hair healthy. Lack of such nutrients in your diet can cause hair loss. Track your nutrition intake to know if you are getting enough.
Your condition can be Heredity
Hair loss due to genetics is a natural condition. It is most commonly observed in men and is called androgenetic alopecia. It's also called male pattern baldness.
Women after 30 years mostly experience hormonal imbalance and lifestyle disorders like PCOS/PCOD and Thyroid. It is quite common during pregnancy, childbirth, and menopause or even during a change of contraceptives. These changes affect the growth cycle of hair.
It's time to care for your scalp
Bacterial and fungal infections cause balding or hair thinning. Treating them does help you restore your hair growth.
Track your Lifestyle habits
Lifestyle habits like smoking, having an unstable sleep cycle, working outdoors in the sun, exposure to pollution, too, causes hair fall.
Work and personal stress? Press pauses to that!!!
As that is more than enough to make you lose your valuable and beautiful strands.
There are various traditional methods to stop hair fall naturally. We are well-read and aware of those, but sometimes those just don't work for us. That's when we start thinking of or opting for hair transplantation.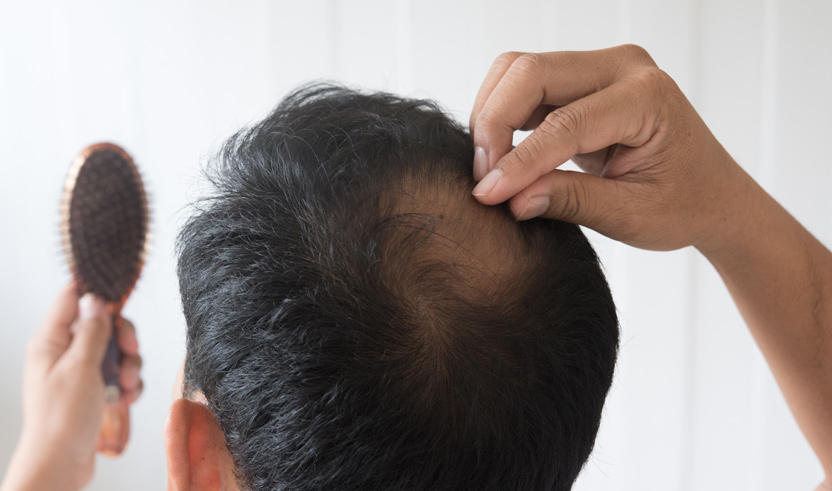 Hair transplantation is a scientifically proven technique that guarantees restoration for hair loss. During this cosmetic surgery, hair follicles from the donor site are withdrawn and transplanted to the balding part known as the recipient site under local anaesthesia. It is a minimally invasive clinical procedure, is durable and reliable when done at the hairocraft clinic.
Like each medical procedure, there are some precautions to be taken and certain things to be kept in mind.
If you are using any medicines or drugs, stop taking them a week before the procedure as they may increase bleeding.
Stop smoking!!! (at least a week before)
Steer clear of alcohol at least for 72 hours before.
Inform your doctor of any medications you have been taking or conditions that might affect the surgery such as allergies, blood clotting disorders, sleep disorders, asthma, high blood pressure, etc.